You are here:
Home
> Ijen Tour From Banyuwangi Private for 2D1N
Ijen Tour From Banyuwangi Private for 2D1N
Ijen Crater Tour Package From Banyuwangi private for 2D1N
⭕ is a private tour to ijen volcano to see the blue flames just for 2-5 people, ( Mean just you and your partner or your family) in the car, if yu are interested in
share trip to ijen volcano
click the link
we arrange and design everything for you for Ijen Blue Fire Trekking Tour, since you step in banyuwangi city until finish all the package program.
Mean every cost is all in, no hidden charge and no extra cost, except for your personal expenses✔️
👉 about ijen crater itself
Ijen Crater is an acidic crater lake at the top of Mount Ijen with a height of 2,443 meters above sea level with a depth of 200 meters lake and a crater area reaching 5,466 hectares. The crater lake of Ijen is known to be the largest acidic water lake in the world.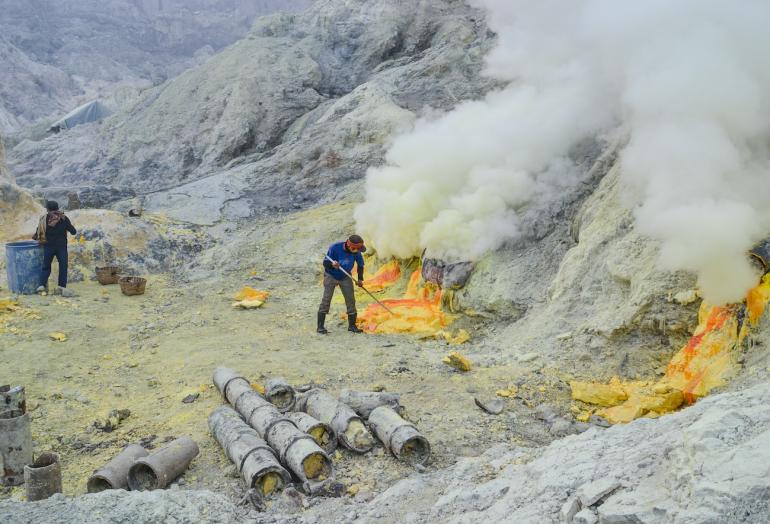 More detail about Ijen Crater Tour From Banyuwangi privately for 2D1N :
Our driver will pick you up from your hotel in Banyuwangi area or Train Station then go to the parking area by private car, this journey takes approximately 1 hour from Banyuwangi city by private car.
Arriving at the parking area of Mount Ijen. Approximately 1hour will be required to ascend the slope of mount Ijen to reach the peak of Ijen Crater.
The sulfur mining workers go down into the crater and climb back up by passing a dangerous path on the edge of Ijen Crater with a load as much as 80 kilograms on their shoulders. this is a really dangerous job.
From the top we need to go down to the crater together with our guide in the same path with the ijen sulfur miner, to see and enjoy the only one blue flames on earth, then go up again walk to other side of the volcano for sunrise and Resting on the edge of the crater at an altitude of 2883 meters and enjoy the best panorama of the lake of sulphate where reflects a spectacular views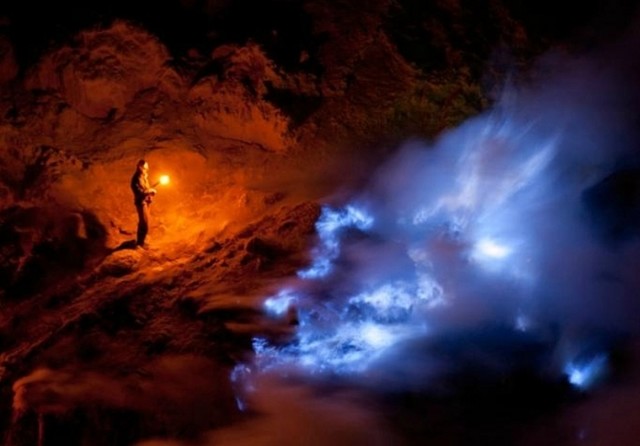 After You enjoyed the natural scenery at the Crater of Ijen volcano and then descend the slope of ijen crater until the vehicles parking area where our vehicle is waiting for,
then escort you back to the City of Banyuwangi or to your original hotel in Banyuwangi area or Ketapang Harbour.
of course we will stop at jagir waterfall to swim, this is great idea after sweating on the Ijen crater.
program end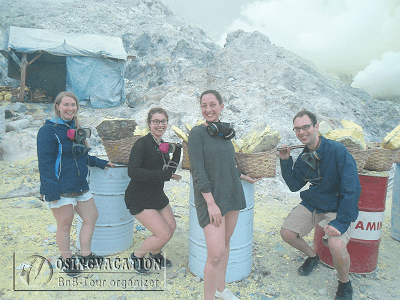 ijen crater tour from banyuwangi ✔️