Mount bromo ijen crater tour package from bali and back to bali by private car to do mount ijen crater and mount bromo tour from bali. so wherever you stay in bali we will come to pick you up with pleasure !!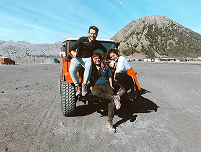 This Mount bromo ijen crater tour package from bali is combine of 2 tour packages:
kawah ijen tour from bali
mount bromo tour from bali
So one time drive, you get 2 volcanoes in a one trip, this bromo ijen tour take 3 days and 2 nights, 1day to do ijen crater midnight tour from banyuwangi and 1day for mount bromo sunrise and trekking tour the other day for drive in between,
on this bromo ijen tour package you can mention to us about the place where should we drop you off, could be in surabaya, malang,yogyakarta or back to bali again.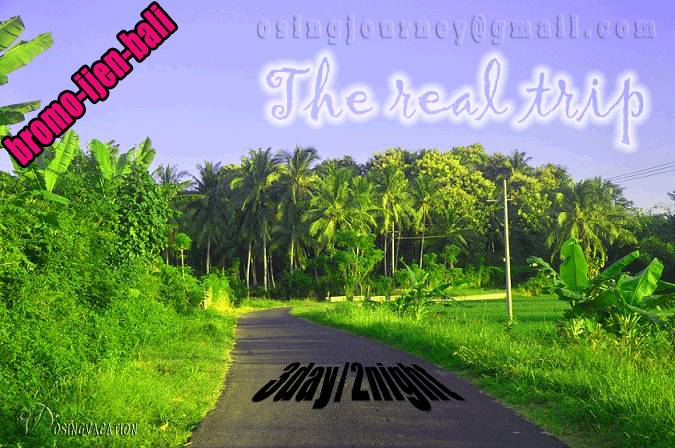 Bromo Ijen Tour From Bali – Itinerary for Bromo Ijen Tour from Bali :
Day One : Pick up Time
01:00pm – Pick up from your accomodation / hotel, drive to the Gilimanuk port
03:00 pm – Arrive at Gilimanuk port, for the dinner you take in Bali or in Java
04:00 pm – Arrive at Ketapang Port continue drive to hotel for check in and take a rest or we can use this prime time to visit Jagir waterfall
around midnight drive 1.5 hours to the Starting Point at Mount Ijen


Day Two : IJen Blue Flames Tour
01.00 am – Small brief from the guide for preparing the all stuff to hike, just follow the guide intruction.
03:00 am – Arrive at the Crater to see the Amazing Blue Fire and take some picture, going to the top to see around the mountain and stunning sunrise view from the top and then back to the car park
07:00 am – Arrive at the car park and get indonesian food and having a cup of coffee for the breakfast and then ready to drive to the Bromo Point.
08:00 am – Drive to Bromo Village, will take around 6-7 hours, on the way we will stop for small break and take local food for Lunch
15:00 pm – Arrive at Accomodation, for take a rest before continue to the Mount Bromo, it is free time.
Day Three : Mount Bromo Trekking & Sunrise Penanjakan
03:00 am – Wake up for the Sunrise to the Penanjakan Sunrise Point, We will use the 4-WD to reach the Penanjakan Point.
06:30 am Driver to the down for hiking to the Mount Bromo Cater, from the car park you have to walk around 2 km, there horse service you can pay 100k to the point if you are not in walking.
09:00 am – Back to the Accomodation, taking shower and Breakfast before we start drive back to Bali
10:00 am – Drive Back to Ketapang Port, Will take around 6-7 hours, We stop somewhere for take lunch.
16:00 pm – Cross the Island
18:00 pm – Arrive at Gilimanuk Port
22:00 pm – Arrive at the Hotel ( depend of your hotel location and also traffic jam)
Bromo Ijen Tour From Bali Price :
Bromo Ijen Tour Packages Included :
Transportation with air-conditioned
Full petrol
Go & Return ticket for Ferry
English Speaking Driver
4-WD Jeep to see Sunrise at Penanjakan at Bromo
All entrance Fee to the Mount Ijen and Bromo
Donation, Parking Fee
Trekking equipment at Ijen ( flash light, Gas Masker
English Speaking Local Guide for Ijen Trekk
For Mount Bromo we no need guide. First the driver will drop you at Sunrise Point and then bring you to mount Bromo sandy landscape.
2 times Breakfast
Mineral Water during the trip
1 Night Accomodation in Banyuwangi
1 Night Accomodation at Bromo
Check Also: