You are here:
Home
> Tumpaksewu Waterfall Tour from Surabaya
Tumpaksewu Waterfall Tour from Surabaya
Tumpaksewu waterfall tour from surabaya is combined tour packages with mount bromo and ijen volcano, so You will have a chance to visit the famous panoramic view of the [thousand waterfalls] [coban sewu] Tumpak Sewu in Lumajang, You can also see the fantastic scenery of mount Bromo, enjoy the sunrise from the viewpoint also Kawah ijen volcano with the blue fire and it sunrise spot also the lake views,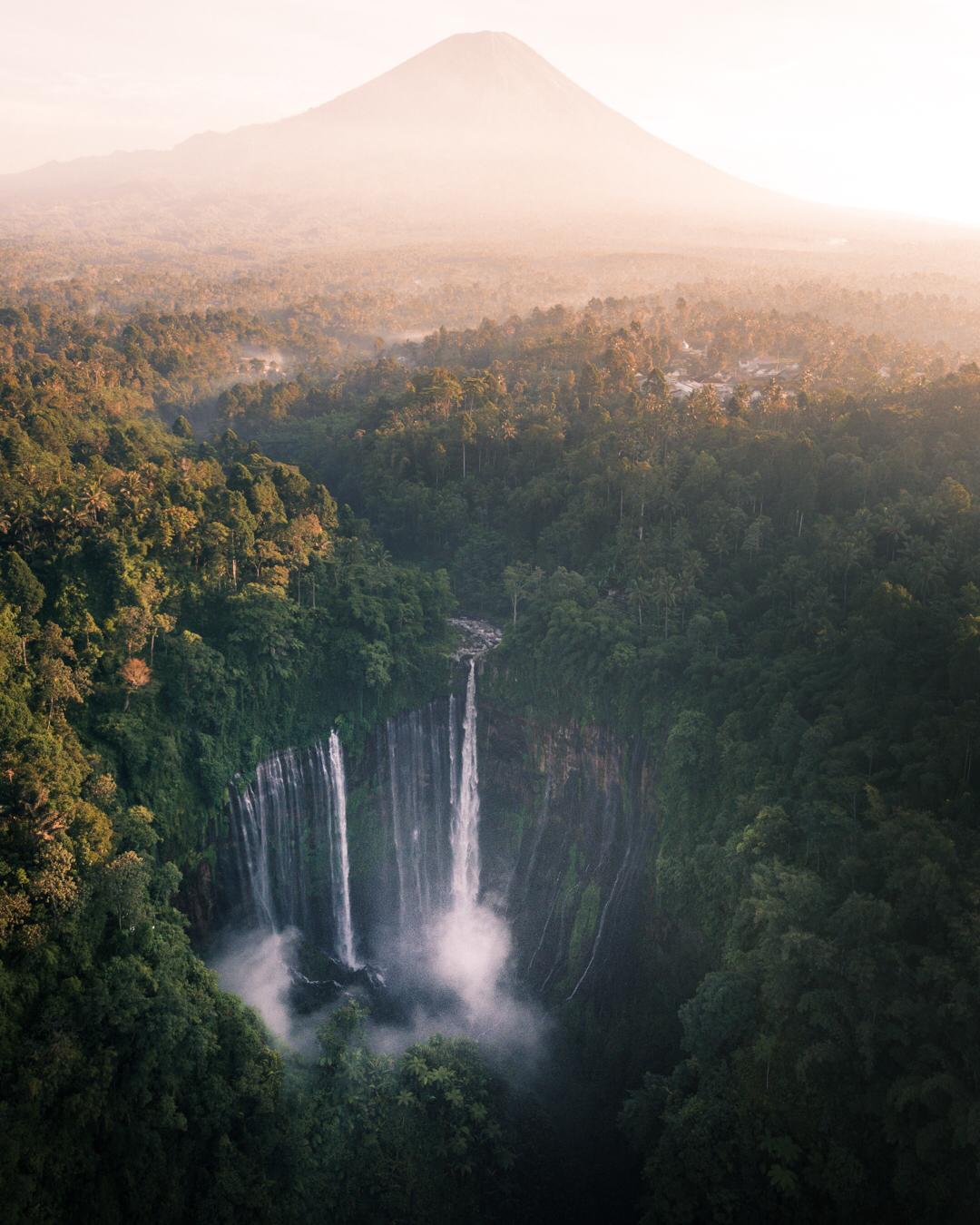 This Tumpaksewu Waterfall and Bromo Ijen Tour Packages is suit you if you wanted to start the tumpak sewu bromo ijen tour from Surabaya and Malang and end in Banyuwangi harbour.
Different pick up areas will have an impact on the final itinerary and if you wanted to start from Bali check the link Bali to Ijen and Bromo also Tumpaksewu in 4days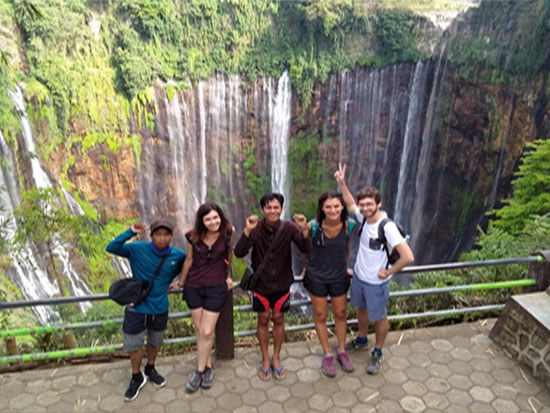 We don't write down the time on this itinerary cause its in private so you can decide when we go and when we come back.
*Tumpaksewu Waterfall Tour | Bromo Ijen Tour Packages Itinerary:*
Day 1 pick up time in selected area in surabaya | could be in airport, train station or your hotel
– Pick up from Surabaya
– Drive to Bromo area
– Stay in Bromo area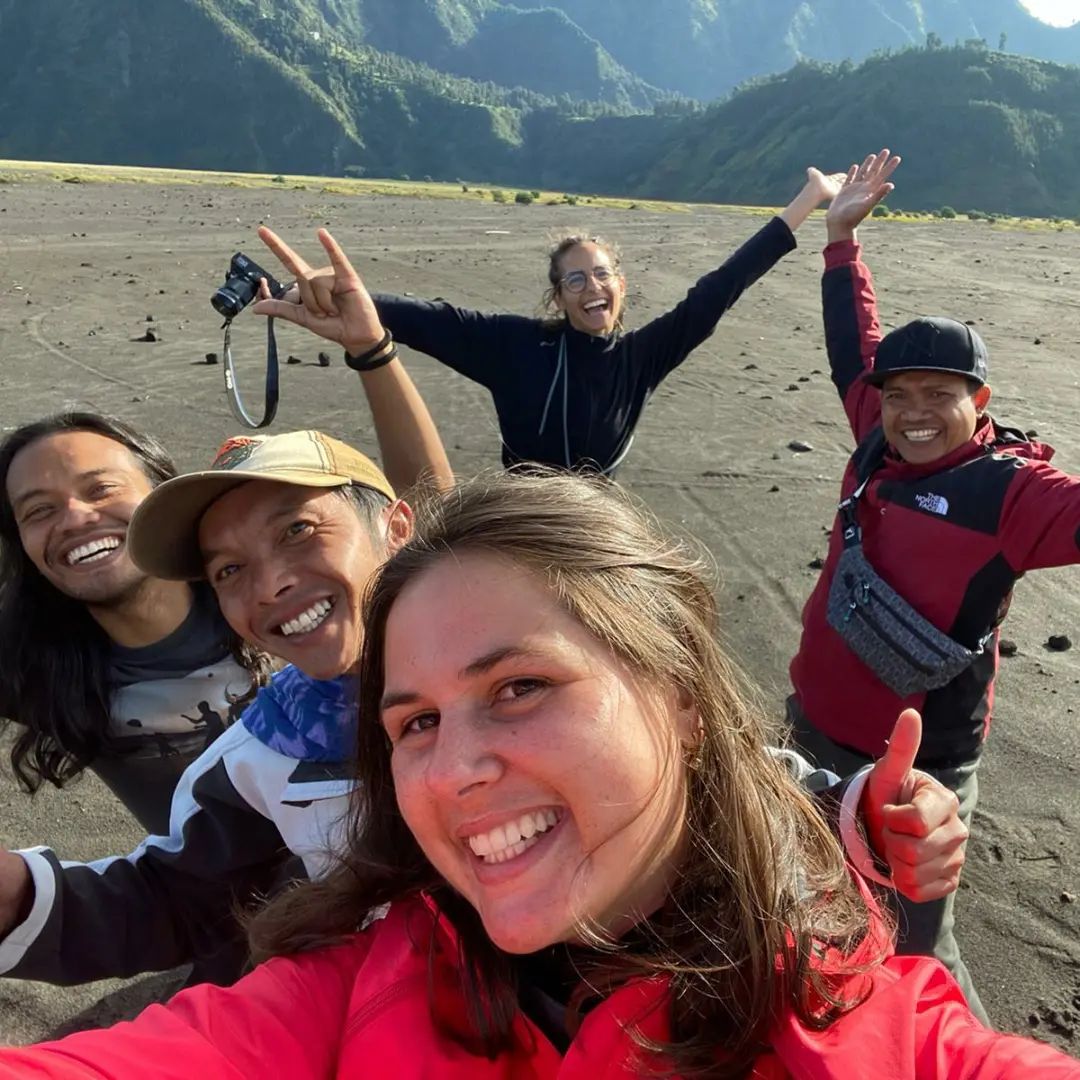 Day 2 mount bromo tour
– Pick up at 3:30 am, and transfer to 4×4 and taken to the viewpoint
– Watch sunrise over Bromo and then trekking to the Bromo crater (03:30-08:00 AM). visit Sea Sands and Savannah,trekking the crater and so on.
– Back to hotel, breakfast and check out (breakfast available until 10:00 AM)
– after breakfast and check out
– Drive to Tumpak Sewu Waterfall
_ Stay 1 night in tumpak sewu area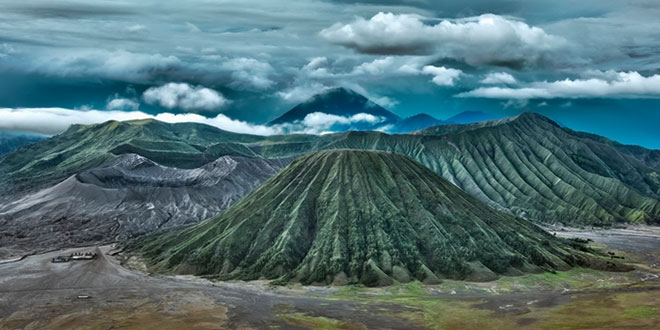 Day 3 tumpaksewu waterfall tour
– Visit Tumpak Sewu waterfall
- Tetes Cave
– Drive to Banyuwangi
– Stay 1 night
Day 4 ijen blue flame tour and sunrise | drop off
– Pick up at 12:00 midnight for the drive to Ijen Crater (Paltuding)
– Trek in Ijen, watch the blue flames of Ijen and see the sunrise
– Drop off to Banyuwangi harbour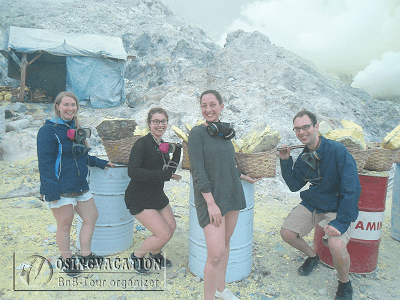 *Tumpaksewu Waterfall Tour Bromo Ijen Tour Packages Included:*
– Private car
petrol
driver
tol fees
parking
– 4×4 jeep rental at Bromo National Park (03:30am) to visit the sunrise viewpoint and Bromo crater
_ Trekking equipment on ijen volcano
gas mask,
torch,
guide private
_ Mineral water during the trip
_ Breakfast
– Entrance tickets to Bromo Tengger Semeru National Park
– Entrance tickets to Ijen Volcano
– Entrance tickets to Tumpak Sewu Waterfall
– Accommodation for one night in Banyuwangi Area
– Accommodation for one night In Tumpak sewu area
– Accommodation for one night in Bromo Area
*Cost excluded:*
– your personal expenses
– any other thing that is not mention as inclusions
that a big line of the tour, hope that clear enought to explain about the plan