You are here:
Home
> Bromo ijen tour from Surabaya
Bromo ijen tour from Surabaya
Mount Bromo Ijen Tour Package from Surabaya
Where to book Bromo ijen tour from Surabaya?
how much if just
Bromo ijen Tour Transport?
and many other information that you can find easily by contact us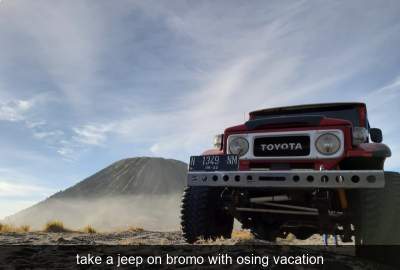 about
Mount Bromo Ijen Tour Package from Singapore
,
Thailand, Vietnam or other area in south east asia, all that is possible the first thing you should do is take a flight to Surabaya and we can pick you up from this airport, and if not possible take flight to Jakarta then another flight to Surabaya, why always Surabaya cause this is the nearest airport.
You also can do flight to Denpasar and do the tour from bali airport and other area in bali area [canggu, seminyak, ubud, denpasar, pemuteran] etc.
So let's talk about itinerary:
Yes sure but we don't put time on it cause it private tour
Mean you can decide when to start and when to leave 👍🏼
Mount bromo ijen tour from surabaya itinerary:
DAY 01. ARRIVAL SURABAYA - BROMO AREA
Pick up service at Surabaya airport or hotel (Morning or Afternoon).
Direct drive from Surabaya to get to Bromo area It takes max 3-4 hours.
Stop for Lunch at the local restaurant on the way to the Bromo area,
check-in at the hotel.
A free and easy program at your leisure.
DAY 02. SUNRISE PANANJAKAN - MT. BROMO CRATER
Early morning at 3 am, by 4WD jeep drive to Mt. Pananjakan (2,775 meter ASL).
* It is a great spot to enjoy a spectacular sunrise
The trip then continued on foot to climb up till the rim of Mt.Bromo crater.
()
return to the hotel for breakfast and packing up,
transfer to the Ijen area (5 - 6 hours driving).
Lunch at a local restaurant.
Late afternoon arrives at Banyuwangi
check-in at the hotel.
Evening free and easy
program at your leisure
DAY 03. IJEN - TRANSFER TO KETAPANG FERRY PORT
Early morning at 1 am is recommended time to see blue fire
Take a short drive from the hotel to the Ijen parking area.
Start light trekking up to get to the Ijen crater (3 hours go and back).
(This trip will let you observe how hard working locals sulfur miner carrying full loaded sulfur material with bamboo baskets that weigh 70 - 80 kg, up and down the crater edge.and also the sunrise
Trekking down to parking area
Coffee break
Drive back to harbour
Finished this unforgettable trip (around 9 am - recommended), in banyuwangi
Ketapang Ferry Port
or drop off at the city in Bali, wherever you mentioned to us.
if you choose direct to bali (extra cost)
End of service
That a Big line of our plan 👍🏼
Here is what included on mount Bromo and ijen tour from Surabaya price:
+Transport during the tour
+Driver
+Petrol
+Toll fees
+Private Guide
+All entrance fees Ijen and bromo
+All equipment during Ijen
+Gas mask
+Torch
+Jeep at Bromo
+ 2night accomodations
1 in Banyuwangi
1 in Bromo
+ Mineral Water during the trip
+ Breakfast from hotel
+ Ferry ticket
+Transport to Bali airport
+ We arrange all you need and scheduling
mount Bromo and ijen tour from Surabaya Not included:
-personal expenses and any others that is not mention as included
start from all Surabaya area and finish in Ketapang
There is no extra cost and no hidden charge
except for your personal expenses 👍🏼
Note:
Payment by cash in IDR once we meet in Surabaya
Of course there are down payment 20% to confirm it
If there any more questions according to your trip to Java please do not hesitate to contact us anytime.
We are open to discussion about your plan
Said you've arrive at Surabaya airport then you should check this Bromo ijen tour from Surabaya Packages,
Bromo ijen Tour Transport,
Bromo ijen tour from Surabaya/Malang Kota Malang Jawa Timur,
mount Bromo and ijen tour from Surabaya,
Surabaya Bromo ijen tour 3d2n,
bromo tour, mount bromo tour package 3 days,
bromo ijen tour from yogyakarta,
surabaya to ijen, mount bromo tour from singapore,
bromo 2 day tour, mount bromo hike tour,
bromo group tour,
bromo and ijen from surabaya,
mount bromo trekking package,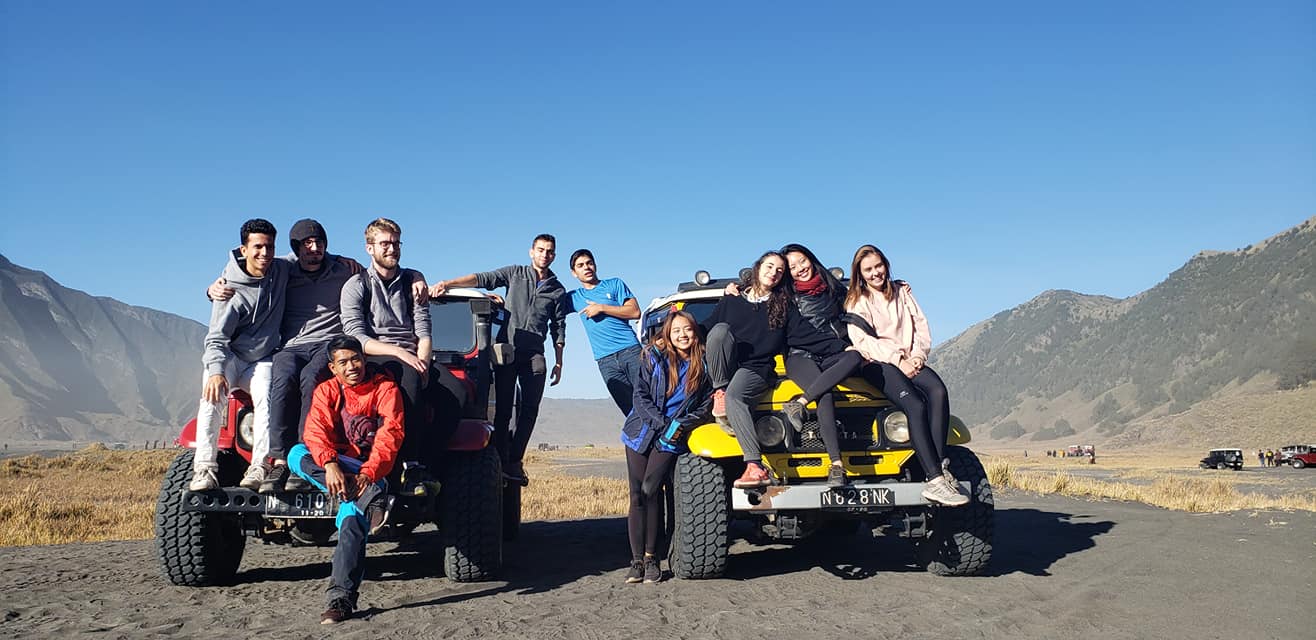 To find out All above information!! you can read and check by the press this button